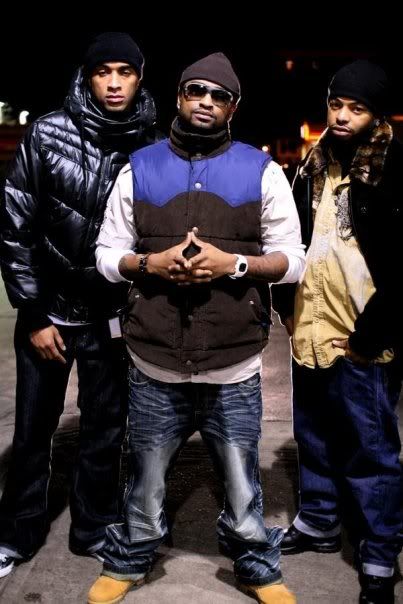 AMEER, RSONIST, KARTY
"THE ENTIRE CRASH CREW"
What's Poppin Peoples!
If you missed the Sunday-night "Trunk Hustlers Feedback Sessions" you missed out the world famous
"Heatmakerz"
& the
"Crash Crew"
"Ameer",
"Karty" and the general himself "Rsonist"
along side of the
Aphiliates DJ Doc Holiday
as well as
Lyrical Movement
. This show was hot we went behind the scenes of Ameers new project as well as other upcoming Heatmakerz project's also what makes a
real MC and DJ/Producer
.
What was also crazy fly was
Rsonist
payed homage to
DJ Roc Raider R.I.
P as well as Karty who was formerly known as the mixtape beast
"DJ SHowtyme"
(Wow) This was a hot candid show with the regular bells and whistles of the "
Trunk Hustlers
" with hot new music from its members as usuals but also just some real talk. If you are not familiar with the
"Crash Crew"
you soon will be because they have some serious heat. (
Sorry for the fading in & Out! However enjoy!
)

They are most def co-signed and "Cool V" approved its official You Heard the "Whistle"!
Ya Boye Boyee
"Cool V"
The Industry Insomniac!
Contact
heatmakerzpress@gmail.com
or HEATMAKERZ CRASH CREW, c/o FanBridge, Inc. - 14525 SW Millikan Way, #16910, Beaverton, Oregon 97005, United States
"Click On Image Above To Download Mixtape"