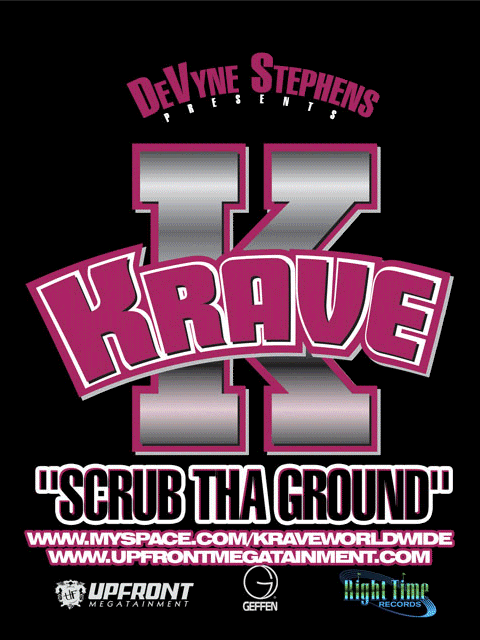 WHAT'S CRACK'N PEOPLES!
THESE GIRLS SO NICE I HAD TO POST EM TWICE! DON'T SLEEP ON ATL THEY GOT SOME NEW TALENT I DID A INTERVIEW WITH A TREMENDOUS TREO CALLED "KRAVE" WHO BRINGS THE ENTERTAINMENT BACK IN GIRL GROUPS
KRAVE: HISTORY
Under the guidance of powerhouse duo Upfront Megatainment and Right Time Records, all- female trio KRAVE is poised to take the music world by storm in a way not evidenced since chart topping TLC. Composed of three equally talented, ambitious and driven young ladies, KRAVE boasts no leader, unlike most female groups. Chanel Ross, Jasmine "Jazzy" Kearse, and Shanquilla "ShanQ" Robinson, can each hold their own in the studio or on stage.
That energy is prevalent in the studio and their live performances. Their forthcoming self-entitled album shows both versatility and vitality. Described by DeVyne as "Ghetto Pop", the album features hard grooves, melodic and provocative songs, and spans R&B, Hip-Hop, Rock and Pop genres.
When all is said and done, the members of KRAVE hope to leave a lasting legacy on the music industry. As Shan Q proudly states, "We are just proud of what we are bringing to the industry-- so get ready."
To schedule an interview or show booking with KRAVE please contact Myiah Hughes at 678-916-0462 or Myiah@arprmarketing.com
KRAVE - TOUCH THE GROUND OFFICIAL REMIX FEAT AKON & NELLY DOWNLOAD CHECK THE INTERVIEW I DID WITH THEM A MINUTE AGO!
"HERE"
KRAVE - NEW HEAT *THIS IS A "COOL V" EXCLUSIVE* MY FAVORITE JOINT FROM THEM "STUCK IN THE MIDDLE" DOWNLOAD
"HERE"
THIS JOINT IS EARCRACK!!!!!!!!!!!!!
COOL V INTERVIEWS KRAVE
"KRAVE THESE GIRLS ARE MOS DEF OFFICAL THEY GETS THE WHISTLE!"

YA BOY BOYEE
"COOL V"
THE INDUSTRY INSOMNIAC!