<">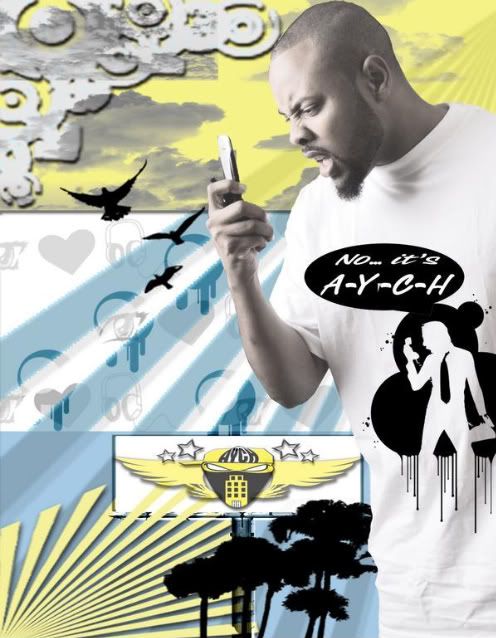 "OH YEAH ARTWORK DONE BY AYCH TOO THIS CAT IS TALENTED"


A-Y-C-H FEAT JERZ "CITY ON FIRE" (HOT!!!!)


(click on image above to download>
OR DOWNLOAD BELOW


"AYCH FEAT JER-Z - THE CITY IS MINES"

This Joints a Banger People a must listen
"HERE" to Big Up To L-nyce, Street Heat & Future Star DJ's For This One!

"WE USED TO BE TIGHT"a>
(click on link to download)



"click image to see larger pic"


"AYCH" THAT NEW CRACK!!!!!!


"click image to see larger pic"


"SLIP & SLIDES BEW ARTIST "JERZY"


What's CracK'n People!

This cat is NICEEEEEEEEEEEEEEEEEEEEEEEEEEEEEEEEEEEEEEEEEEEEEEEE! Trust me I don't Co Sign NO-ONE Who's NOT Fire! Don't beleive me check my track record. (Real Talk) This cats official blow thw whistle!!!!!!! I have been diggin this kid from 1st listen. What's also amazing is he's hardworking & humble 2 great qualities you don't find to often these days in Hip-Hop with the now-a days EGO-Trip attitude. I feel that to make it in life or anywhere it's best to stay grounded and focused with a "Hustlers working etchic" but most of all "Put God 1st"the rest is history! AYCH 1st got my attention with his street banger "WE USED TO BE TIGHT" This song talks about how people change whether money, people or ego it shows how some people let circumstances change who they are. It's like they say "Tough times show you EXACTLY who your freinds are!" It's easy to hang outside when its sunny but "Can You Stand The Rain?" (See New Edition) Just take a listen to that track and let me know if my dude gets it in!!!! If you haven't heard his name you soon will so keep posted to your mixtapes and DJ record pools and you see my boy getting it in. This kid is mos def "Rated Next!!!!!!!!!"



CHECK THE RESUME:

*FEATURED AT THE GRAND OPENING FOR THE HIP HOP SODA SHOP (TAMPA)NBC
*WON MALE GRINDER OF THE YEAR FOR THE "HOOD MAGAZINE"
*MULTIPLE WRITE UPS IN THE OZONE MAGAZINE,HOOD MAGIZINE, TAMPA TRIBUNE, ST PETE TIMES, CREATIVE LOAFING AND FEATURED ON EARCRACK, COOL V'S RATED NEXT & RAP SOULUTION TO NAME A FEW
*NOMINATED FOR LYRICIST OF THE YEAR AT THE GAINSVILLE MUSIC CONFERENCE
*PERFORMED ON BET'S 106 & PARK (2wice)
*ETC..




AYCH - HIP HOP COWBOYS


AYCH -"GOES IN ON THIS KID IN A FREESTYLE BATTLE"




AYCH Pronounce "H"

"TEST IT OUT IN YOUR MIXSHOWS IT WILL GROW WITH THE LISTEN"
"LIKE YOU" (CLEAN)
"click on link above to download"

"LIKE YOU" (ACCAPELLA)
"click on link above to download"

"LIKE YOU" (BEAT)
"click on link above to download"

IF YOU DON'T KNOW WHO AYCH CLICK HERE
http://www.bet.com/OnTV/BETShows/106andpark/freestylefriday_youdecide

Dollar & A Dream
"click on link above to download"

***** HOT MIXTAPE HEAT*****
AYCH FREESTYLE
http://www.zshare.net/audio/16177525299be449/

CLASSIC FREESTYLE

AYCH - THE AYCH SHOW


COME & GO PRODUCE BY M-RELL

For Drops, interviews or for collabos or to book Aych contact:

AYCHDROPS@gmail.com or L Nyce - DJLNYCE@gmail.com
Also check his myspace "HERE"

"COOL V APPROVED!!!!!"


YA BOY BOYEE
"COOL V"
THE INDUSTRY INSOMNIAC!